Planning for a holiday while working must be done thoroughly as we need to observe our leave entitlements. As responsible employees, we must be aware of the leave entitlements provided by the law. In Malaysia, the Employment Act 1955 (EA 1955) governs matters related to leave. In this article, we will generally explain some of the leave entitlements provided under the law.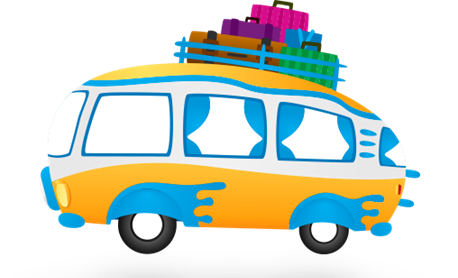 Annual Leave (AL)
Every employee in Malaysia is entitled for few days of paid annual leave every year. Section 60E of the EA 1955 provides on the following:-
| | | |
| --- | --- | --- |
| | Annual Leave Provision | Period of Employment |
| (a) | 8 days | Less than two years |
| (b) | 12 days | More than two years but less than five years |
| (c) | 16 days | More than 5 years |
However, many companies in Malaysia offer more days of paid annual leave than what is mandated in the EA1955. This can be considered one of the benefits provided by the employers.
Public Holiday (PH)
For private sectors, employers are not required to observe every public holiday gazetted in Malaysia. Under Section 60D of the EA 1955, every employee is entitled to a minimum of eleven (11) days of paid public holidays in a year. Of the eleven days, it is compulsory for employers to observe the following five public holidays:-
the National Day;
the Birthday of Yang di-Pertuan Agong;
the Birthday of the Ruler or the Yang di-Pertua Negeri of the State, as the case may be, or the Federal Territory Day, if the employee works in the Federal Territory;
the Workers' Day; and
the Malaysia Day
Employers may choose the remaining six public holidays to reach the total of eleven. It is advisable for employers to list the eleven days of public holidays before the commencement of every calendar year.
Sick Leave
Employees' rights to paid sick leave in Malaysia are protected under the EA 1955. According to Section 60F of the EA 1955, when hospitalization is not necessary, employees are entitled for the following paid sick leave yearly:-
| | | |
| --- | --- | --- |
| | Paid Sick Leave Entitlement | Period of Employment |
| (a) | 14 days | Less than two years |
| (b) | 18 days | More than two years but less than five years |
| (c) | 22 days | More than 5 years |
If hospitalization is necessary, employee is entitled for sixty (60) days paid hospital leave which must be certified by a registered medical practitioner.
Maternity and Paternity Leave
Maternity and paternity leave are statutory rights for eligible employees in Malaysia. The duration of paid maternity leave is currently being expanded under the current EA 1955.
Compared to the previous sixty (60) days of maternity leave under the former EA 1955, the current EA 1955 under Section 37 provides a period of maternity leave of ninety-eight (98) consecutive days to female employees. Meanwhile, Section 60FA of EA 1955 states that a married male employee is entitled to seven (7) consecutive days of paid paternity leave for each confinement.
In summary, it is important for employees to understand their leave entitlements provided by the law. Every employee should observe their leave responsibly without abusing it, as it will affect their employment. We hope that this article provides you with some insights into your rights as employees and employers.
Emergency Leave (EL)
Emergence leave is often taken by employees who urgently require leave for emergency reasons, such as the death of an immediate family member or being involved in a traffic accident. In Malaysia, there are no specific legal entitlements or provisions for emergency leave under the EA 1955.
However, employers have discretionary power to grant a certain amount of emergency leave to their employees. For example, some companies provide a maximum of two (2) days of emergency leave that can be taken by employees.
Even though there is no explicit provision on emergency leave in the EA 1955, it is important to note Section 15(2) of the EA 1955:-
"…An employee shall be deemed to have broken his contract of service with the employer if he has been continuously absent from work for more than two consecutive working days without prior leave from his employer, unless he has a reasonable excuse for such absence and has informed or attempted to inform his employer of such excuse prior to or at the earliest opportunity during such absence…"
Based on this provision, an employee can be terminated if he/she is absent from work for more than two consecutive days and does not inform the employer of the absence at the earliest convenience without any reasonable reason.
Therefore, when taking emergency leave, employees are encouraged to inform their employers about the emergency as soon as possible. It is also advisable for the employees to have a strong and reasonable reason for the emergency leave and it is good practice to provide some evidence of the absence.
Interested to know more on employment law? Feel free to connect with our team directly at admin@nhcolaw.com.
Article Disclaimer: The contents written above and/or in this website do not constitute a legal advice and should not be relied upon by any parties as such. Please reach out to us for further enquiries.
Prepared by Nur Afiqah Din binti Baharudin